Tuesday, March 31, 2009
Russia primes $25bn China deal
03-30-2009 - Upstream OnLine - Russia will sign a final deal with China guaranteeing crude supplies in exchange for $25 billion in loans within one or two weeks, Russia's Deputy Prime Minister Igor Sechin was quoted as saying today. A report published by Russia's RIA news agency also said China is due to lend $15 billion to state-controlled Rosneft and another $10 billion to pipeline monopoly Transneft.
Sakhalin makes LNG debut
03-30-2009 - Upstream OnLine - The first Russian liquefied natural gas cargo for delivery to Japan has been successfully loaded from the Sakhalin II LNG plant into the Energy Frontier LNG carrier. The Energy Frontier left the Prigorodnoye port on 29 March for the Sodegaura terminal in Tokyo Bay, with a cargo of some 145 thousand cubic metres of LNG intended for two of the Sakhalin Energy's foundation customers - Tokyo Gas and Tokyo Electric. The LNG was loaded through the 805-metre long jetty at the Prigorodnoye port, which was purpose built for the year-round export of LNG and oil. With the start of LNG production and off-loading and year-round oil deliveries, which began in December 2008, a new major Asian energy source is now on stream. Sakhalin LNG is produced at train 1 with train 2 scheduled to come on stream later this year. This year and 2010 will see a gradual ramp-up to full production capacity. The newly built Sakhalin II infrastructure includes three offshore platforms, an onshore processing facility, 300 kilometres of offshore pipelines and 1600 kilometres of onshore pipelines, an oil export facility and the LNG plant. Practically all of the 9.6 million tonnes of annual production capacity of the LNG trains 1 and 2 has already been committed in long-term contracts to supply customers in Japan, Korea and other markets. "This is a key milestone, the culmination of many years of effort by the Russian federation, the Sakhalin Oblast, our shareholders and the thousands of Company and contractor staff who made it all possible," said Sakhalin Energy's chief executive Ian Craig. He added "Russia has marked its entry into the Asia Pacific LNG market and Japan has a new long term energy partner." Sakhalin Energy was set up in 1994 for implementation of the Sakhalin II Project. The shareholders of the company include Gazprom (50% + 1 share), Royal Dutch Shell (27.5% - 1 share), Mitsui (12.5%) and Mitsubishi Corporation (10%).
Russia's Rosneft reports 12.8% net profit decline in 2008
MOSCOW, March 31 (RIA Novosti) - Russia's state-controlled oil producer Rosneft said on Tuesday its net profit calculated to Russian Accounting Standards declined 12.8%, year-on-year, in 2008 to 141.31 billion rubles ($4.2 billion). Rosneft, which became Russia's largest crude producer after acquiring most of the assets of bankrupt oil firm Yukos through liquidation auctions in 2007, posted a loss of 65.05 billion rubles ($1.9 billion) in the fourth quarter against a profit of 45.11 billion rubles ($1.3 billion) in the third quarter. Rosneft attributed its Q4 loss to a plunge in world oil prices, the growth of the U.S. dollar and the increased ratio of tax and customs payments to revenues. Rosneft earlier reported that its US GAAP net profit grew 70%, year-on-year, in 2008 to $11.12 billion, with oil output up 9% to over 110.1 million metric tons (2.2 million barrels per day). Rosneft expects its oil output to grow to 112.3 million metric tons (2.26 million barrels per day) in 2009
Monday, March 30, 2009
Azeris Agree To Consider Gazprom
30 March 2009 - The Moscow Times - Gazprom won an agreement from Azerbaijan on Friday to begin talks on buying Azeri gas in a deal that looks set to undermine the prospects of supply diversification for Europe. Gazprom and the State Oil Company of Azerbaijan, or Socar, will discuss the terms of deliveries, which are to start next year, Gazprom said in an e-mailed statement after a meeting between Gazprom chief Alexei Miller and Socar chief Rovnag Abdullayev. Gazprom and Socar will jointly inspect a 200-kilometer pipeline from Baku, the Azeri capital, to the border point of Novo-Filya, in Dagestan, to determine the extent of upgrades required for the shipments to begin, the statement said. Gazprom first offered to buy Azeri gas in June. Initial talks with Socar began the next month. Azerbaijan, which bought gas from Gazprom until 2007, became a gas exporter after BP-led fields began production that year. The European Union has been backing the Nabucco pipeline to broaden its choice of suppliers by tapping the resources of Azerbaijan, other Central Asian countries and possibly Iran. Diversification of deliveries has gained new urgency after a gas trade spat between Moscow and Kiev left several European countries in the cold in January. Gazprom's purchase of Azeri gas would reduce the likelihood that there will be enough gas to fill Nabucco, said Tatyana Mitrova, director of the Center for the Study of the Global Energy Markets at the Russian Academy of Sciences, Interfax reported.
Siemens plans to become Gazprom's strategic partners in LNG sphere.
March 27,2009 - (Itar-Tass) - MOSCOW, Germany's Siemens corporation hopes to become a strategic partner of Russia's gas giant Gazprom in the sphere of liquefied natural gas production, first of all in the Shtokman offshore gas field in the Arctic, Siemens Vice President Dietrich Moeller said in an interview with The Gazprom corporate magazine on Friday. In his words, this issue was in the focus of a meeting between the presidents of the two companies. According to the German businessman, Siemens can play very beneficial role within the implementation of Gazprom's Yamal projects. In order to reach that objective, the company should win open tenders, Moeller said, adding that Siemens is confident of its victory. He said that the companies did not use their cooperation potential in full. "We have vast prospects," the German businessman said, expressing satisfaction with the growing dynamics of cooperation owing to the companies' joint efforts. "The volume of interaction between Gazprom and Siemens is on the rise," Moeller said. The Shtokman field, one of the world's largest natural gas fields, is located in the Barents Sea. Its C1 and C2 reserves are estimated at 3.8 trillion cubic meters of gas and 37 million tonnes of gas condensate, Prime Tass economic news agency said.
Friday, March 27, 2009
Turkmenistan: Ashgabat wonders whether Russia still has deep pockets
March 26, 2009 - EurasiaNet
by Sergei Blagov
- It is clear that nothing happened during Turkmen leader Gurbanguly Berdymukhamedov's just-concluded visit to Moscow that could shake up a stalling relationship. Experts are still wondering, however, about what exactly occurred during Berdymukhamedov's talks with top Russian officials, including President Dmitry Medvedev. The visit did not produce a desired agreement that would have advanced Russia's energy agenda in the Caspian Basin. Talks reportedly concentrated on the Prikaspiiski pipeline project, which would vastly expand an existing network to facilitate large-scale exports of Central Asian energy via Russia. Russian officials apparently urged Berdymukhamedov to recommit to implementing the project, which has remained stalled since its announcement almost two years ago. [For background see the Eurasia Insight archive]. The visit ended with vague endorsements by both Medvedev and Berdymukhamedov of the bilateral "strategic partnership." The two sides also signed a group of relatively minor agreements, including several covering transportation, education and security contacts. In trying to put a positive spin on the lack of progress on the pipeline project, Medvedev indicated that a final agreement was merely a matter of time. "I think that in the near future we'll move toward signing it," Medvedev said at a joint news conference on March 25. Presidential aide Sergei Prikhodko followed up on Medvedev's comments by insisting that "there are no differences" in the bilateral relationship, the Itar-Tass news agency reported. Prikhodko also announced that Energy Minister Sergei Shmatko would travel to Ashgabat to finalize the deal on what he termed the "East-West" gas pipeline. The "East-West" 600-kilometer spur would connect Eastern Turkmenistan to the Prikaspiiski network, at an estimated cost of up to $1.5 billion. In 2008, the Russian state-controlled energy giant Gazprom pledged to finance the project using its own funds. Some commentators in Moscow are not taking Medvedev's and Prikhodko's comments at face value. The skeptics point to the fact that Gazprom representatives and political leaders were optimistic on the eve of the Medvedev-Berdymukhamedov talks that a breakthrough was at hand. When the visit ended without any agreement, however, no one would offer an explanation for the turn of events, and Foreign Minister Sergei Lavrov and top Gazprom executive Alexei Miller conspicuously avoided speaking to journalists. A few Russian commentators have expressed doubts that the "East-West" spur deal will ever get done. According to a commentary in the Kommersant business daily on March 26, Turkmenistan is hesitating because it now doubts that Russia has the financial capacity to complete it. The Russian economy has been one of the hardest hit in the world by the global financial crisis. The Prikaspiiski project is likely to be abandoned because the low price of natural gas does not make it financially viable, the Kommersant commentary added. Meanwhile, Andrei Grozin, an analyst at the Moscow-based CIS Institute, said that under present circumstances, Gazprom is not in position to assume the financial risk of financing the "East-West" spur. Helping to foster the impression in Ashgabat's mind that Moscow suddenly finds itself cash-strapped, Russian officials apparently indicated during the Berdymukhamedov visit that they were not in position to assist with the Turkmen leader's request for financial assistance for a 697-kilometer railway project to connect Kazakhstan, Turkmenistan and Iran. Russian Railways revealed in mid-March that is under fiscal pressure, forcing it to cut back its 2009 investment program to 262 billion rubles ($7.8 billion) from an originally envisioned 400 billion rubles ($11.9 billion).
Thursday, March 26, 2009
Russian gas producer Itera to drop some foreign projects
MOSCOW, March 26, 2009 (RIA Novosti) - Russian independent natural gas producer Itera plans to give up some foreign projects to focus on the development of its business in Russia, a company spokesman said on Thursday. Itera earlier sold its 4% stake in ArmRosGazprom, which supplies gas to Armenia, to energy giant Gazprom. In addition, Suntera Canada, founded by Itera and SUN Energy (India), has quit the Canadian Maple LNG project, selling its 40% stake to the Dutch 4Gas BV. "Our position is to concentrate investment on the expansion and development of the gas resources base in Russia and the implementation of energy projects in the Sverdlovsk [Urals] and Nizhny Novgorod [Volga area] Regions," the spokesman said. Itera also plans to give up its projects in Africa and Moldova but will continue its programs in energy-rich Turkmenistan and also in Belarus, the spokesman said.
Wednesday, March 25, 2009
Russia eyes new Turkmenistan gas pact
03-25-2009 - Upstream OnLine - Russia and Turkmenistan will soon sign new agreements on natural gas production and transportation, Russian President Dmitry Medvedev said today. "We studied in detail cooperation in the fuel and energy sector, including progress in the implementation of very important accords, such as the intergovernmental agreement on the Caspian pipeline, and other projects," Medvedev said after talks in Moscow with his Turkmen counterpart, Gurbanguly Berdymukhammedov. Medvedev said in a RIA Novosti report that the countries were already working on the new agreements. "These documents will be finalised, and I expect we'll sign them in the near future," he said. The presidents gave their backing today to the idea of holding an international energy conference in the Turkmen capital in April. "The heads of state ... spoke in favor of holding an international conference in Ashgabat in April to discuss ways of ensuring the uninterrupted transportation of hydrocarbons to global markets," they said in a joint statement. Berdymukhammedov also invited the Russian leader to visit Turkmenistan. Russian presidential aide Sergei Prikhodko told journalists today that Energy Minister Sergei Shmatko would soon head for Ashgabat to finalise an agreement on the East-West gas pipeline, to link northeastern Turkmen deposits with the Caspian gas pipeline. He said the Russian and Turkmen leaders would soon meet again to sign the deal. The construction of the Caspian gas pipeline is due to start this year, and will also involve Kazakhstan.
Eni backs Russia on new EU gas links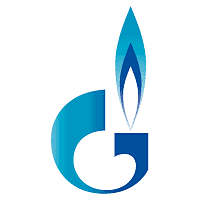 03-25-2009 - Upstream OnLine - Russian gas giant Gazprom said that it had the full support of Italiy's Eni to build new gas links to bypass Ukraine following meetings that coincided with a new row between Moscow and Kiev. Gazprom said its head Alexei Miller and Eni chief executive Paolo Scaroni met in Moscow to discuss their joint project, the South Stream gas pipeline, which will take Russian gas from under the Black Sea to Europe, bypassing Ukraine. "Taking into account that the EU understands the importance of the diversification routes from Russia, the issue of quickly implementing this project is becoming especially pressing," Gazprom said in a statement, referring to the link. The meetings came as Russia broke off talks with Ukraine after Kiev angered the Kremlin by asking the EU to modernise its pipeline network. Gazprom supplies Europe with a quarter of its gas. Around 80% of this comes through Ukraine's Soviet-era pipelines. The Russian gas giant did not mention a looming deadline to exercise a call option on a 20% stake in Gazpromneft, the oil wing of Gazprom, held by Eni and valued at about $4.3 billion. The call option expires in early April. Scaroni also met Russian Deputy Prime Minister Igor Sechin yesterday, who is also the chairman of Russian state oil giant Rosneft and a trusted adviser on energy issues to Russian Prime Minister Vladimir Putin. Sechin later said the two had discussed energy security, which could only be achieved through "cooperation between consumers, suppliers and transit states", Russian media quoted him as saying, a Reuters report said.
Scaroni meets with Sechin
03-24-2009 - Upstream OnLine - Eni boss Paolo Scaroni met Russia's Deputy Prime Minister Igor Sechin today and is set to meet Gazprom chairman Alexei Miller, according to sources. Eni and Gazprom have joint operations and meet periodically. Gazprom has a call option on a 20% stake held by Eni in Gazpromneft which expires in April and has been valued at about $4.3 billion. A Gazprom source told Reuters Scaroni was meeting Miller, but would not disclose the subject of their conversation. Scaroni earlier met Sechin, another company source told the news agency. The meetings came as Russia broke off talks with Ukraine after Kiev angered the Kremlin by asking the EU to modernise its pipeline network. The grid carries 80% of Russian gas supplies to Europe.
Tuesday, March 24, 2009
Gazprom, Lukoil, TNK and Rosneft to operate in controversial zone
March 23, 2009 - Gerson Lehrman Group
by Michael Lynch
- Nancy Agin (Dow Jones) reported in the Rigzone Newsletter of March 17 that Venezuela's President Hugo Chavez has confirmed a deal with a Russian consortium to exploit the Junin 6 Block in the Orinoco Tar Belt. The project will have a capacity of 200,000 bbl/day. The consortium will include Lukoil, TNK, Rosneft and Gazprom. The group will operate in cooperation with Petroleos de Venezuela (PDVSA). Also, the consortium will participate in the next licensing round to secure positions in future development projects. Chavez said that the agreement was signed in Vienna. The Venezuelan Oil Minister, Rafael Ramiriez noted the accord is an amendment to an existing cooperation agreement which allows the Russian companies to participate in above-water activities with PDVSA. The Junin 6 project calls for a capital expenditure of $6 billion.Hugo Chavez seized the assets of Exxon Mobil and ConocoPhillips in the Orinoco Tar Belt in 2007 and these companies have taken their disputes with PDVSA to arbitration, a lengthy process that can take years. The Russians, mindful of this situation, must have put strong language in the agreement to avoid such an outcome in their projects. In 2006, PDVSA signed exploitation agreements with several government-sponsored oil companies outside of the western sphere. China National Petroleum Company, Petropars (Iran), ONGC (India) are among them. As far back as 1998, the life of a given project was thought to be 35 years (which is about how long it will take for the casing strings to corrode out and surface facilities to rust away). Reserves estimates vary widely depending on the gravity and depth of the four zones that stretch across the 300 mile + long, narrow trend parallel to the Orinoco River which covers 55,314 square kilometers. The depth of the production zone can be as shallow as 750 feet and as deep as 4,500 feet. In March of 2006, the International Energy Agency reclassified Orinoco crude oil from non conventional to "OPEC crude." When the field was first exploited in the early 1990s, the vertical wells were beam-pumped at a rate of about 100 bbl/day. Today, a typical horizontal/multilateral well fitted with an electrical submersible pump will produce from 2,000 to 3,500 bbl/day. In 2004, production costs were $0.95/bbl. Today they will not be more than $1.50, maybe less. Capital costs depend upon the expected recovery. In 1998, Norsk Hydro (now part of StatoilHydro) estimated that production plus lifting costs were $5.00/bbl in the Sincor area (Total operated). Today with combined capital costs plus operating costs well under $10/bbl, Orinoco Tar Belt oil is clearly competitive even when sold at a substantial discount to Brent or WTI. Assuming a 15% discount, profit on this stream can easily be $25/bbl. Junin 6 with an investment of $6 billion ($5.50/bbl) and $1.50/bbl operating cost has all the earmarks of a great success. Chavez will be tempted to do his thing. But if he annoys Vladimir Putin, Monroe Doctrine or not, he could be in big trouble.
Wednesday, March 18, 2009
Russia to reduce oil export duty
03-16-2009 - Interfax - Russia will reduce oil export duty to $110 per tonne starting April 1, 2009, Alexander Sakovich, a deputy head of the Russian Finance Ministry's customs payments department, told Interfax. Since March 1, 2009, the oil export duty has been $115.3 per tonne. The export duty rate to take effect on April 1 has been calculated based on the results of monitoring average prices for Russian oil on international markets, which was $42.03544 per barrel from February 15 to March 14, Sakovich said. Export duty on light oil products will be $86.4 per tonne and that on black oil products $46.5 per tonne starting April 1. Since March 1, 2009, they have been $90 and $48.5 respectively, Sakovich said. Export duties on crude oil soared to an all-time high of $495.9 per tonne in August and September 2008. Since then, against the background of a drop in oil prices apparently spurred by the global financial crisis and looming recession, the Russian government decided to monitor oil prices on a monthly rather than on a bimonthly basis so as not to further worsen performance of oil companies by export duty rates inadequate to the actual market situation
Russians eye Cuba offshore oil deal
03-17-2009 - Upstream OnLine - A Russian consortium is looking at leasing up to 15 blocks covering a total of 15,440 square miles (40,000 square kilometres) for oil exploration in Cuba's part of the Gulf of Mexico, a Cuban oil official said today. Companies from China and Angola are negotiating deals for oil blocks in Cuban waters, which abut those of Mexico and the US, said Manuel Marrero Faz of Cuba's Ministry of Basic Industry. He said the Russians are studying the region off the communist island's northwest coast for oil potential before deciding which of the blocks they would like to lease, said a Reuters report. "Soon we'll meet to negotiate the contract terms," he told reporters at an international geology conference in the Cuban capital. He did not name the companies but said the Russian government had put together a consortium of the country's five biggest energy companies. Marrero said the China National Petroleum Corporation and Angola's national oil company also were taking a look at blocks for possible lease, but he said their plans were less expansive than the Russians. The US has vast oil and gas fields in the Gulf of Mexico, but its energy companies cannot do business in Cuba because of the 47-year-old US trade embargo against the island. Cuba is just 90 miles from Florida's Key West. Cuba has divided its share of the gulf into 59 blocks, 21 of which are already under lease to seven companies. Marrero said Cuba was in negotiations to lease another 23, including the 15 for the Russians, and had another 15 still available. Cuba produces about 60,000 barrels of oil per day, from wells drilled onshore, but says it may have 20 billion barrels of oil in its offshore fields. So far only one test well has been drilled, that in 2004 by a consortium led by Repsol YPF. Repsol has said it will drill a second well this year, which Marrero said must happen by June or July under the terms of its contract with Cuba. He also said PDVSA plans to sink its first exploratory well in Cuba's offshore fields next year. An official for Brazil's Petrobras told the conference that the company plans to begin seismic surveys soon of the single block it has leased off Cuba's northern coast.
Russians line up for western cash
03-18-2009 - Upstream OnLine - Gazprom Neft and Tatneft are the latest Russian oil companies to begin talks with western banks to secure syndicated loans, according to banking sources. Gazprom Neft, the oil arm of Russia's gas export monopoly Gazprom , is sounding out banks over a $1 billion loan, while mid-sized oil company Tatneft wants up to $600 million, the sources told Reuters. In addition, state-controlled oil company Rosneft is having preliminary talks with its lenders over refinancing a $1.35 billion, 15-month loan the company signed in January, the bankers said. At the time of signing, banking sources close to the Rosneft deal said that the loan was expected to be refinanced by a capital markets take-out or a pre-export financing in May or June. The companies join oil giant Lukoil, which has been in talks with banks for a loan worth $1 billion to $1.5 billion. In addition, Russia's third largest oil producer TNK-BP is already in the loan market via arrangers Calyon and Deutsche Bank in order to increase a $150 million facility. All the deals will be structured as secured pre-export financings to provide extra security for lenders. Syndicated loan bankers have told Reuters Loan Pricing that scarcity of capital means that loans cannot be underwritten and for the foreseeable future will have to be clubbed, which negates the syndication process. Borrowing costs have soared since last year - the banking sources said that margins on the new loans could be up to 400 basis points over LIBOR. Last year, these companies secured western loans with margins ranging from 85-95 bps over LIBOR for Lukoil, up to 150-175 bps for Gazprom Neft.
TNK-BP names new execs
03-18-2009 - Upstream OnLine - UK supermajor BP's Russian joint venture TNK-BP has named a new chief financial officer and executive director, both non-Russian. Jonathan Muir, who has been with TNK-BP since its creation in 2003 as vice president for financial control, has been appointed chief financial officer. Muir has been TNK-BP's acting chief financial official since August 2008. The company also said in a statement that Didier Baudrand, previously senior vice president, BP Refining & Marketing Special Projects, has been named an executive director and executive vice president downstream. The appointments are filling vacancies left when a number of foreign staff left the company last year following a protracted struggle between the company's Russian and British shareholders. "The new appointments mark a further step in completing our senior management team, which combines the strength of our existing cadre with new experience," chief executive officer Tim Summers said in the statement. Summers replaced former TNK-BP boss Robert Dudley, who was among those who left the company because of the shareholders' conflict last year. TNK-BP was reported to be planning to appoint a new chief executive as soon as it finds a proper candidate. Until mid-December TNK-BP's press materials referred to Summers as interim chief executive.
Russian Oil Cos Look For Foreign Loans
16.03.2009 - [Neftegaz.RU] - According to unofficial data, Rosneft, LUKoil, Gazprom Neft and Tatneft are each in talks with consortiums of foreign banks on the opening of pre-export credit lines worth a total of roughly $5 bln. Rosneft and LUKoil have the most significant debts, amounting to $21.2 bln and $9 bln, respectively. According to RBC, analysts believe, however, that this will not prevent Russian companies from securing funds that they need during the period of liquidity deficit. The ruble's devaluation and lower taxes are expected to play to the companies' advantage. Meanwhile, if the price of oil slumps to $25 per barrel, oil companies may find it hard to refinance their debts. Rosneft and LUKoil expect to take out loans of up to $1.5 bln each, while Tatneft is seeking $1 bln, and Gazprom Neft hopes to secure between $500 mln and $600 mln.
Russia's oil exports down 3.4% to 150 mln bbls in January
MOSCOW, March 18 (RIA Novosti) - Russia's oil exports fell 3.4% year-on-year in January to 20.5 million metric tons (150 million barrels), the country's top statistics body said on Wednesday. Oil accounted for 35.2% of Russia's exports in the reporting period compared with 38% a year earlier, the Federal State Statistics Service (Rosstat) said. Oil production in Russia fell 0.8% year-on-year in January to 41 million metric tons (300.5 million barrels), Rosstat said. In January, Russia produced 9.66 million barrels of oil (net of gas condensate) per day, compared with 29.54 million barrels produced in total by the OPEC countries, Rosstat said.
Tuesday, March 17, 2009
Gazprom and Rosneft will fulfill their debt obligations to foreign creditors
Mar 16 2009 – Finam News - Gazprom and Rosneft will fulfill their debt obligations to foreign creditors at any oil price on international markets, Vice PM Igor Sechin said on Sunday. In 2009, Gazprom has to repay USD7.3 bn of loans and Rosneft has to repay USD 3.1 bn by 2012. "The level of oil prices has almost no impact on the debt repayment abilities of our companies", the Vice PM said. "These are large companies, and they will resolve their problems themselves", he added. In addition, Sechin admitted that Russia's largest hydrocarbon producers are concerned about international prices. "The price level should enable companies to reimburse development costs of greenfields", he said. Sechin noted that the bulk of investments of oil companies go to maintain output. If a decline in prices results in lower output, at the next stage this will lead to lower supplies to the market and oil prices will climb, he said. "This is a two-way street and both consumers and producers need to coordinate their actions", the Vice PM said.
torque
Monday, March 16, 2009
Russia, Venezuela Agree on Fourth Orinoco Oil Venture
March 15 (Bloomberg by Steven Bodzin) - Russia, the world's second-biggest oil producer, and Venezuela will form a fourth venture to pump crude in the Orinoco belt, Venezuela's richest petroleum region. The two nations aim to produce oil in the Junin 6 area, state oil company Petroleos de Venezuela SA or PDVSA, said late yesterday on its Web site, citing an agreement between Russian Deputy Prime Minister Igor Sechin and Venezuelan Energy and Oil Minister Rafael Ramirez. Russia will extend its lead as the country with the most Orinoco projects, adding to three areas being explored by joint ventures involving OAO Lukoil, OAO Gazprom and TNK-BP. Chinese companies are working in two Orinoco areas through joint ventures, while more than a dozen other countries have one venture each, according to PDVSA's 2007 annual report. Venezuela, with the world's second-biggest proven reserves of crude, requires PDVSA to hold a majority stake in any oil- industry venture. The statement didn't say who its partner will be in developing Junin 6. Five Russian oil companies, including the three already working on Orinoco projects as well as OAO Rosneft and OAO Surgutneftegaz, last year formed a company known as Consorcio Ruso to pursue joint ventures in the South American country. The consortium will be the minority partner in the venture and financing will be provided by a joint Russian-Venezuelan bank, Itar Tass reported, without saying where it got the information.
Russneft may go bankrupt or be sold due to $2.8 bil loan
16 Mar. 2009 - Platts
by Anna Shiryaevskaya
- Moscow. Russian oil producer Russneft may go bankrupt or be sold as a result of a looming default on a $2.8 billion bank loan arranged by billionaire Oleg Deripaska, who initially planned to buy the company, sources close to Russneft shareholders said Monday. Russian state energy giants Gazprom and Rosneft are now listed among new potential buyers of Russneft, Russia's eighth-biggest oil producer, the sources said. Deripaska has been attempting to buy Russneft since the middle of 2007, when the company's founder, Mikhail Gutseriyev, ceded control of Russneft to the businessman after Russian tax authorities hit both the company and Gutseriyev with claims for back taxes. The sale of Russneft to Deripaska's holding company, Basic Element, has not yet been approved by the federal anti-monopoly agency, however. In 2007 Deripaska took out a $2.8 billion loan to buy Russneft from Russian state-controlled bank Sberbank, using shares of one of his existing businesses as collateral, one source said. The businessman used the money to pay Gutseriyev, the source added. In late January this year, officials from Basic Element were appointed as board chairman and acting president of Russneft. In February 2009, Deripaska arranged a new $2.8 billion loan with Sberbank, using 100% of Russneft shares as collateral and making the oil company the borrower, in order to repay the first credit, the source said. Russneft does not have cash to pay off the new loan, another source said. "There are only two options now, bankruptcy or the sale of the company," the source said. Gazprom and Rosneft declined to comment on possible interest in buying Russneft. A source at Rosneft, however, said the company was unlikely to buy into Russneft. Sberbank was not available to comment on the terms of the loan.
Friday, March 13, 2009
TNK-BP Pursues "Oilfield of the Future"
03-13-2009 - News Time - TNK-BP says it will invest roughly $ 700 M in 2009—2013 in the developing the Kamennoe field in the Khanty-Mansi Autonomous Area. This development will add around 200 million barrels of reserves (per SEC methodology) over the next four years to TNK-BP's balance sheet. Crude production at Kamennoe totaled 1.3 M tons in 2008, and in 2009 it is expected to reach the level of 1.8 M tons. By 2012, when the peak oil rate is expected, crude production may total 4.2 M barrels per annum. TNK-BP's press service stated that Kamennoe will be a showcase of the "Oilfield of the Future" in terms of automation of various production processes. Such an approach helps reduce the need for maintenance staff and decrease operational expenditure. All facilities are equipped with remote control and regulation systems with wireless access as well as emergency shutdown systems. As a result, over the last two years staff headcount per unit was reduced in half', according to the TNK-BP press service.
Wednesday, March 11, 2009
Sakhalin to export LNG in March, targets 6 mln t
MOSCOW, Jan 9 (Reuters) - Sakhalin Energy will produce 6 million tonnes of liquefied natural gas this year, or around two thirds of its designed capacity, with the first cargo to sail at the end of March, Russia's Energy Ministry said on Monday. The ministry also said the company, which is controlled by Russian gas export monopoly Gazprom, will increase oil output to 5 million tonnes this year from around the 2 million it was producing in previous years. Sakhalin Energy, which unites Royal Dutch/Shell, Japan's Mitsubishi and Mitsui as minority shareholders, is set to become Russia's first LNG project.
Oil slump fails to severely damage Russian energy companies, PM says
RBC, 10.03.2009, Moscow 19:02:07 - The fall in hydrocarbon prices has not caused a system failure in Russian energy companies, Russian Prime Minister Vladimir Putin told a press conference on the results of Russian-Hungarian consultations in Moscow today. In turn, Gazprom CEO Alexei Miller agreed that the changes in market prices were not in fact having a very big impact on the companies' financial situations. He also acknowledged that Gazprom did not rule out that it would further downgrade its investment program. According to Miller, however, it would not be wise to make mid- or long-term projections based on current demand levels. "I think it's best to wait and see for a bit longer," he concluded.
Friday, March 06, 2009
Russia's Petros Teams Up with Indonesian Nuansa
March 6, 2009 - (RIA Novosti) - Russia's Petros company and Indonesia's Nuansa Group have signed a memorandum on joint implementation of Russian technologies in the development of abandoned oil fields in Indonesia. "There are many oil fields in Indonesia whose exploration has been abandoned for various reasons. We need new technologies to continue their development, and we are glad that we can now use Russian technologies," Nuansa Group president Susanto Suparso said at the signing ceremony late on Thursday. Petros company was established in 1991 on the basis of a research institute in Moscow, and specializes in the development of technologies allowing more efficient oil extraction. "Technologies for the development of abandoned oil wells that the Russian company is offering to our Indonesian partners are very effective from an ecological standpoint, and more cost-efficient than those offered by Western firms," said Alexander Ivanov, Russian ambassador to Indonesia. The Russian firm plans to initially implement its technologies at abandoned oil deposits in East Kalimantan on the Island of Borneo, and in central parts of the Java Island.
China to Boost Russian Energy Links
March 6, 2009 - China Daily
by Wang Zhuoqiong
- China will renew its deals with Moscow for energy resources before the end of this month, said the Chinese ambassador to Russia yesterday as he hailed the unbreakable link between the two nations. The agreements will include a long-term crude oil trading pact and a project to build a new pipeline, ambassador Liu Guchang told China Daily during discussions at the CPPCC. "It marks a major breakthrough in bilateral energy cooperation," he said, "and reflects the strengthened and practical efforts of two countries in coping with the sharp drop in trade caused by the global financial crisis." And he added with gusto: "No matter how grave the economic crisis is, it will not affect the energy cooperation between China and Russia." Liu said the move was a crucial part of a high-level strategic partnership, adding: "China's energy security is key to the country's sustainable development. For Russia, the Chinese market is the most stable, has the most potential and is the most geographically convenient." On Feb 17, China signed a $25-billion energy deal with Russia in Beijing that will see it secure 15 million tons of oil - 300,000 barrels a day - from Moscow for the next 20 years in return for loans. Pan Zhanlin, a specialist on Sino-Russian relations and ex-Chinese ambassador to the former Yugoslavia, hailed the energy cooperation, adding that the implementation of the agreement is crucial. Liu, meanwhile, said the bilateral trade had hit a historical low, with the volume dropping 40 percent in January compared to the same month last year. Describing it as "a gloomy picture", the ambassador said both sides were affected by the crisis, resulting in shrinking markets, a shortage of financial liquidity and decreased purchasing power. "We have not made accurate analysis so far," Liu said, "but we are both working on methods to boost trade." Trade between Russia and China was valued at $56.8 billion last year, up 18 percent year-on-year but a sharp fall from the 44.3 percent of 2007.
Clinton warns against 'energy weapon'
03-06-2009 - Upstream OnLine -US Secretary of State Hillary Clinton condemned the use of energy as a political lever today, a day after Russia threatened to cut gas supplies to Ukraine in a move that would have hit supplies to Europe. The crisis appeared to have been averted on Thursday after Gazprom said Ukraine had settled payments at the heart of the disagreement, but European leaders were rattled by the warnings by Russian Prime Minister Vladimir Putin. Clinton condemned Russia's invasion of Georgia last August, which came close to a key energy pipeline to Europe, and warned against countries using energy for political leverage. "We are ... troubled by using energy as a tool of intimidation," Reuters quoted her telling a hearing at the European Parliament. "We think that's not in the interest of creating a better and better functioning energy system."
Thursday, March 05, 2009
Putin Says Kiev Imperiling Gas Flows
06 March 2009 - The Moscow Times
by Anatoly Medetsky
- Prime Minister Vladimir Putin harshly accused Ukrainian officials on Thursday of jeopardizing transit of Russian natural gas to Europe by ordering raids on Ukraine's national energy company. But Putin, speaking at a regular meeting of the Presidium, a trimmed-down Cabinet, was conspicuously silent about a proposal by President Dmitry Medvedev a day earlier to rewrite the government's anti-crisis plan in simpler terms. The subject of Ukraine -- where the National Security Service attempted to raid the national energy company Naftogaz Ukrainy for the second straight day -- featured prominently during routine reports on current affairs from the ministers. Putin bristled after Deputy Prime Minister Igor Sechin said Gazprom was unable to get in touch with the Ukrainian company for an update on the situation and had to rely on news media reports. "That's deplorable and very unfortunate," Putin said. He went on to say that if Naftogaz failed to pay for February deliveries by the end of Saturday, Gazprom would have to halt supplies to Ukraine. A seizure by the Ukrainian security service of the transit contract that Naftogaz signed with Gazprom would cause the disruption of Europe-bound transit, Putin warned. "We are drawing the attention of the European Commission and all our customers in the European countries to that," Putin said. "Of course, what is happening now in Ukraine once again raises the issue of this country's reliability as a partner in solving energy problems." Moscow and Kiev have long sparred over gas trade and transit, suspending them for half of January before reaching an agreement in the face of a furious European Union. European Commission President Jose Manuel Barroso said Thursday that another disruption would damage relations between the 27-nation bloc and Russia and Ukraine. But Putin's stern warnings fizzled just hours after he spoke. Gazprom confirmed receiving full payment for February supplies from Naftogaz late Thursday afternoon. The amount was $360 million. The first deputy chief of Ukraine's National Security Service, Valery Khoroshkovsky, rebutted reports that security agents wanted to seize the original copies of any contracts. "It's absolutely untrue," he told reporters late Thursday. Naftogaz and Ukrainian First Deputy Prime Minister Oleksandr Turchynov said Wednesday that the originals of the contracts with Gazprom were what the security service was after. Khoroshkovsky denied Thursday that the security service's raid could have prevented Naftogaz from paying Gazprom, saying the agency didn't block Naftogaz' accounts. Security service investigators attempted to enter the headquarters of a Naftogaz subsidiary on Thursday morning to seize additional documents, but they retreated after being denied access. Naftogaz said a Kiev court suspended the investigation Wednesday until at least March 17. Masked and armed National Security Service agents raided Naftogaz headquarters on Wednesday as part of an investigation into the company's acquisition of natural gas claimed by trader RosUkrEnergo. Prime Minister Yulia Tymoshenko said Naftogaz did nothing wrong. It bought the gas from Gazprom under a contract that Tymoshenko brokered to end the supply and transit conflict in January, she said. The investigation came as Tymoshenko and Ukrainian President Viktor Yushchenko, who controls the security service, continued dueling in the run-up to presidential elections expected in less than a year. Both are expected to run. In other news from the Presidium, Putin urged his ministers to do their job faster in fighting the economic crisis. Medvedev criticized the government last month for moving too slowly. "All ministries and government agencies must sharply speed up their work and learn to make the necessary decisions in a more prompt manner," Putin said. "If a measure has been announced, it is unacceptable to delay its practical implementation." Putin, however, did not comment on Medvedev's more recent proposal to the government to come up with a new anti-crisis plan that would be understandable not only to officials but also to the man on the street.
Gazprom Neft 'circling Russneft'
03-05-2009 - Upstream OnLine - Gazprom Neft, the oil arm of Russia's gas export monopoly Gazprom, may emerge as a new owner of mid-sized oil outfit Russneft, according to reports. Moscow-based financial daily Vedomosti quoted a source close to Sberbank , Russia's largest bank, as saying such a deal could take place because the current effective owner of Russneft, Russian businessman Oleg Deripaska, was struggling to service his debt. Deripaska, whose aluminium company UC RUSAL is already involved in talks with banks to restructure $7.5 billion, borrowed $4.1 billion to buy Russneft in 2007 and the company itself has a debt of $3 billion, Vedomosti said. Most of the debt belongs to Sberbank, which wants Gazprom Neft to take over Russneft and its debt. Sberbank, Gazprom Neft and Russneft were not immediately available for comment, a Reuters report said.
Rosneft bottom line slides
03-04-2009 - Upstream OnLine - Russian producer Rosneft posted a 64.4% decline in fourth-quarter 2008 net profit due to a sharp fall in crude prices and a lag in the decline of price-related taxes. The $775 million profit beat a $270 million net loss forecast by analysts and included $956 million in deferred income tax benefits and $946 million of foreign exchange gains from the revaluation of rouble-denominated net liabilities. State-controlled Rosneft said full-year net profit rose 71.5% to a record $11.12 billion from a restated 2007 profit of $6.48 billion. Rosneft last year reported a 2007 net profit of $12.86 billion. The company said net income had been adjusted for the accrual of penalties and fines related to Yuganskneftegaz tax liabilities and Yukos bankruptcy proceeds. Rosneft said revenues fell 34.5% to $10.8 billion in the fourth quarter, beating analysts forecast of $10.5 billion. Full-year 2008 revenues rose 40.2% to $68.99 billion, slightly above the forecast $68.7 billion. Rosneft said in a statement it reduced its net debt last year by $4.99 billion to $21.28 billion. This year, it will have to repay about $7 billion. Chief financial officer Peter O'Brien told Reuters the company expected this year to draw down the first tranche of a $15 billion loan from China Development Bank, part of a $25 billion Chinese package in exchange for Russian oil supplies. "We expect by this summer to be able to draw on the first tranche," O'Brien said in a telephone interview. "It makes sense to use it for refinancing as existing debts come due over the next few years," he said. "In addition to that, we will consider potential investment opportunities." O'Brien said he expected a better first quarter of 2009. "If in the fourth quarter the export duty plus production tax plus transportation cost equalled 99% of the oil price, leaving nothing for expenses or capex, that number in the first quarter looks like it will be down to more normal levels of 60% to 65%," he said.
Monday, March 02, 2009
TNK-BP Increases Kamennoe Oil Production
March 02, 2009 - Regnum Information Agency - Gerhard Schroeder, former Chancellor of Germany and Independent Director of TNK-BP, in now on a working trip to Yugra. Mr. Schroeder came to Yugra to see the operation of TNK-BP enterprises in the current financial crisis conditions, the press service of the Governor of the Khanty-Mansi Autonomous Area said to a correspondent of the Regnum Information Agency. Gerhard Schroeder visited the Kamennoe field, which is being developed by TNK-BP. He noted that this is the field where oil production is actually growing owing to the use of latest technologies. The company is going to invest $250 million into development of this field in 2009. "This is one of the most modern fields I have ever seen," commented Mr. Schroeder. "People work there in severe conditions, and the results of their work are really impressive. I think that the worldwide recession will not thwart the development of this region. I am sure we will overcome the problems, the situation will improve, and everything will be alright in a couple of years." According to Timothy Summers, Chief Operating Officer of TNK-BP, thirty enterprises of the TNK-BP group of companies are carrying out their activities on the territory of the autonomous area. More than 22,000 people are working at these enterprises. Over 48 million tons of oil was produced by these enterprises in 2008, which accounts for more 70% of the overall production of TNK-BP. "In spite of the problems in the world economy, we are determined to maintain our oil production at the level of 2007. This is a difficult task, but we will do our best to work it out," stressed Mr. Summers. "We are very serious about our social obligations and are not going to reduce our staff."
Russia, Iran pledge to cooperate in oil & gas sphere
RBC, 02.03.2009 – Tehran 19:20:22 – Russia's Energy Minister Sergei Shmatko and Iran's Petroleum Minister Qolam Hosein Nozari, as well as President of the Atomic Energy Organization of Iran Gholam Reza Aghazadeh discussed a number of Russia-Iran oil and gas projects in Tehran today. According to the press office of the Russian Energy Ministry, Russia suggested that Iran sell part of its oil output through the St. Petersburg commodity exchange. Shmatko stressed that seeking to diversify their trade infrastructure was a cutting-edge solution for oil exporting countries. Additionally, the parties discussed joint gas projects, stating they were ready to carry out the project both bilaterally, and involving third countries. The sides agreed that Russia and Iran had considerable potential to develop their oil and gas relations, and agreed to continuously monitor ongoing projects. The Russian-Iranian working group on energy is expected to meet in Tehran in the near term.
Russia invites Iran to sell oil at Petersburg commodity exchange
TEHRAN, March 2, 2009 (RIA Novosti) - Russia has invited Iran to sell crude oil on the St. Petersburg Commodity Exchange, the Russian energy minister said on Monday. "The Russian side has proposed that our Iranian partners consider the possibility of selling a part of Iran's oil at the St. Petersburg Commodity Exchange," Sergei Shmatko said. Shmatko, who is the Russian co-chairman of a bilateral intergovernmental trade and economic commission, said the proposal was important in a situation where oil producing countries "are diversifying their trade infrastructure on the world oil market." An Iranian source close to the negotiations told a RIA Novosti correspondent that Tehran "will closely study" the Russian proposal. Shmatko also said Russia saw great potential in gas cooperation with Iran, specifically in facilitating Iranian gas exports to Europe. "We believe that there are very good, fundamental prospects for Russia's close cooperation with Iran on Iran's natural gas supplies to Europe," he said. He added that Russia had extensive experience operating on the European gas market and had strong positions in the region. The St. Petersburg Commodity Exchange was founded by a number of oil and transport companies and large banks. The exchange conducted its first trading session in September 2008, when a small amount of aviation and diesel fuel was sold. Full-scale trading was to have started in early 2009, but has yet to begin.
LUKoil to Cut Overseas Investments by 20%
24.02.2009 - Reuters-Neftegaz.RU - "We have to reduce operating costs and investments by at least 20 percent (this year)," Andrei Kuzyaev, who is also vice president of LUKoil, told the Interfax news agency in an interview. He added the firm would save liquidity by delaying some of its many exploration projects. It will also cut administrative and management costs this year by 40 percent and in 2010 by 30 percent. LUKoil, in which U.S. major ConocoPhillips has a 20 percent stake, is one of the most active Russian investors in foreign energy assets and has said it views Africa as one of its potential growth regions and had planned to expand exploration in Ghana and Ivory Coast over the next few years.
Contact me: